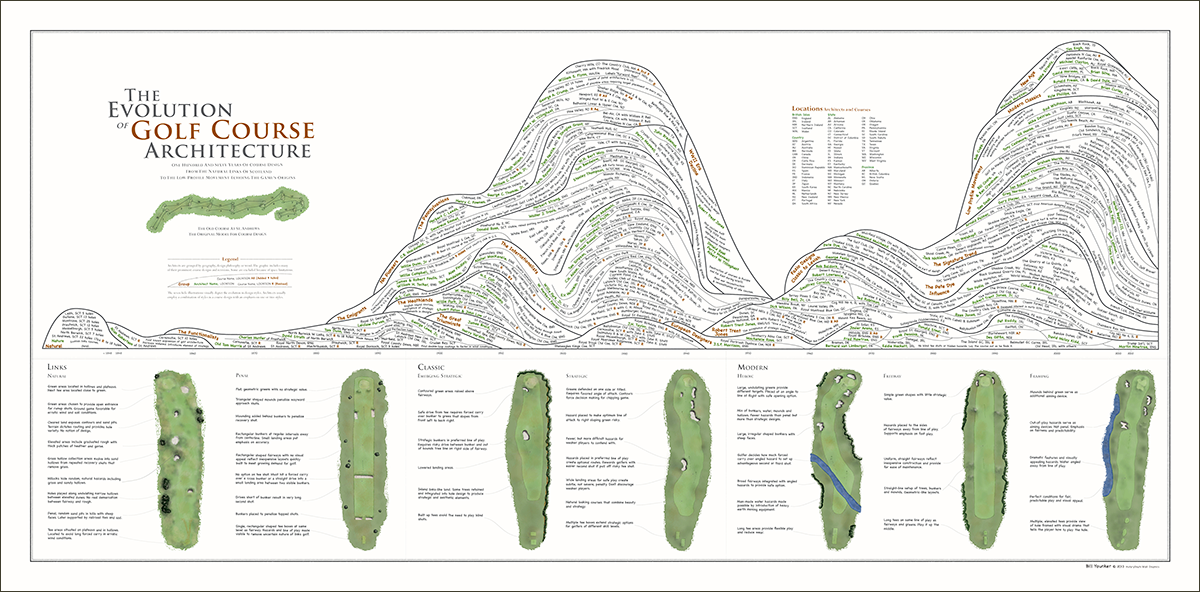 Golf Course Architecture
48.5" x 24"
Free U.S. Shipping
160 years of golf course design and architecture from the Old Course at St. Andrews in Scotland to the tracks of the present day in the US, UK and throughout Europe. Over 100 leading architects and more than 300 of their prominent courses are represented.
Architects are grouped by geography, design philosophy or trend. Seven hand-crafted hole illustrations visually depict the evolution in design styles.
Every golfer appreciates the beauty and design of a golf course. Whether you are weekend golfer or a low handicapper, you'll want to make this detailed graphic a part of your office, study or clubhouse.