Free Shipping for All U.S. Orders
Previous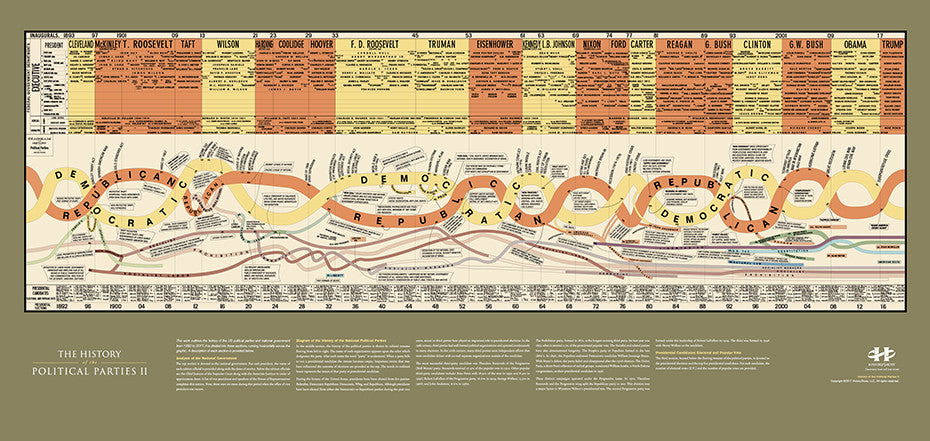 History of the Political Parties II - 2018 Edition
36" x 17"
Free U.S. Shipping
This is the previous version of the Political Parties II print. The new updated version can be found here.
Charting the flow of political power, this History of the Political Parties II print translates the last 125 years of our political history into a single visual picture. At the center, the multiple streams representing the political parties fork and merge as parties are created and then fade away. The streams twist and turn as power shifts from one party to another. Follow the history of the Socialists, American Independents, Libertarians, Greens and United We Stand party. See the results of the notable independent elections of 1912, 1968 and 1992.
Purchased with the prequel History of the Political Parties I, these graphics provide a fascinating visual history from presidents George Washington to Donald Trump.