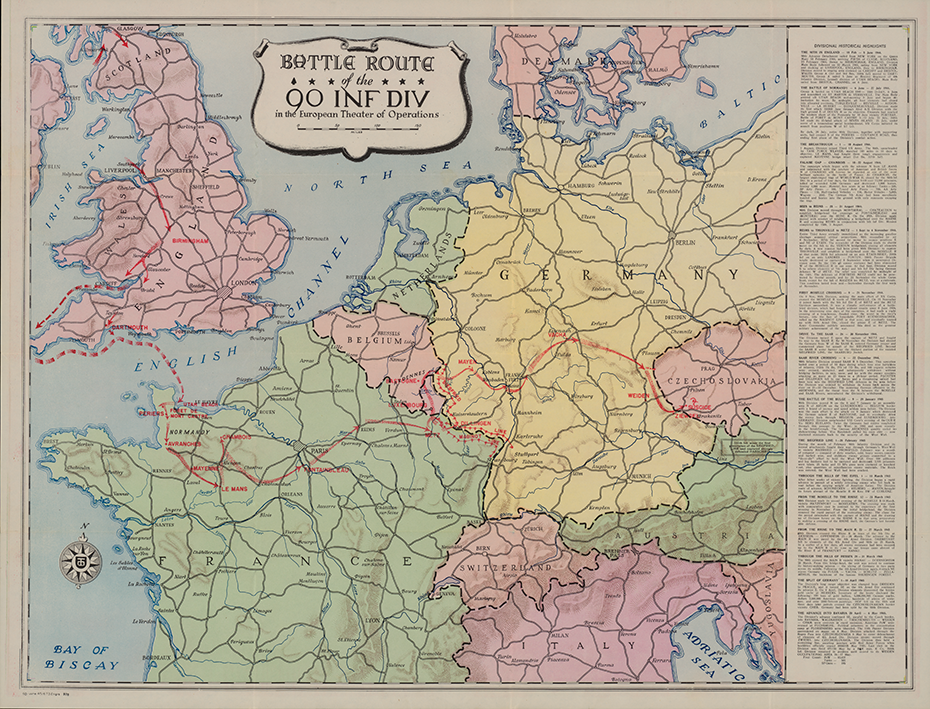 90th Infantry Division Campaign Map
29" x 22"
The 90th Infantry Division, known as the Tough 'Ombres, landed on Utah Beach in France on D-Day 6 June 1944. The division spent 308 days in combat on the Western front during World War II and fought in the Normandy, Northern France, Rhineland, Ardennes-Alsace and Central Europe campaigns.
Our reproduction prints are crafted from selectively chosen original maps. Each original is scanned on a high-resolution, fine-art scanner and precisely restored by hand. The graphic is printed on professional-grade matte paper using vivid, archival inks. It is carefully hand-rolled in tissue paper or plastic sleeves and mailed in heavy-duty tubes or boxes.