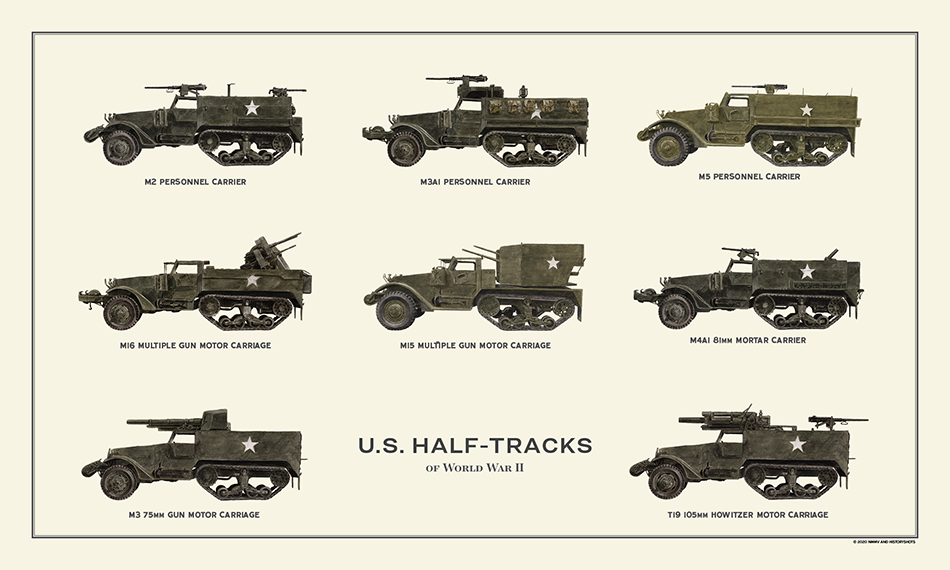 US Army Half-Tracks of World War II
30" x 18"
Free US Shipping
Eight of the most famous U.S. Army half-tracks of World War II are profiled with large, detailed hand-drawn illustrations. Includes the M2, M3A1 and M5 personnel carriers; the M15 and M16 multiple motor carriages; the M4A1 81mm mortar carrier; the T19 self-propelled gun; and the M3 75mm tank destroyer.
More than 53,000 U.S. half-tracks were produced during World War II. Most were built as personnel carriers. About 13,000 specialized half-tracks were built as anti-aircraft vehicles, tank destroyers, self-propelled guns, and mortar platforms.