Free Shipping for All U.S. Orders
Next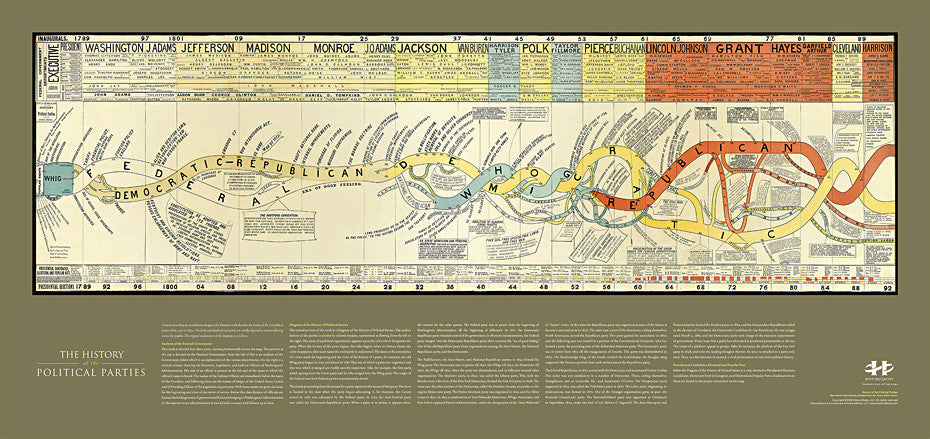 History of the Political Parties I
36" x 17"
Free U.S. Shipping
Charting the flow of political power, this History of the Political Parties print translates the first 100 years of our political history into a single visual picture. Starting from a single source, a large stream representing the political parties forks and rejoins as parties are created and then fade away. The streams twist and turn as power shifts from one party to another. Follow the history of the Loco Focos, Barnburners, Hunkers, Silver Grays, and the Temperance party. See the chaos of the 1850s as the Whig party explodes and the Republican party is born.
Purchased with the sequel History of the Political Parties II, these graphics provide a fascinating visual history from presidents George Washington to Joseph Biden.
This print is a high-quality reproduction of an original antique print created circa 1894 by an unknown designer.