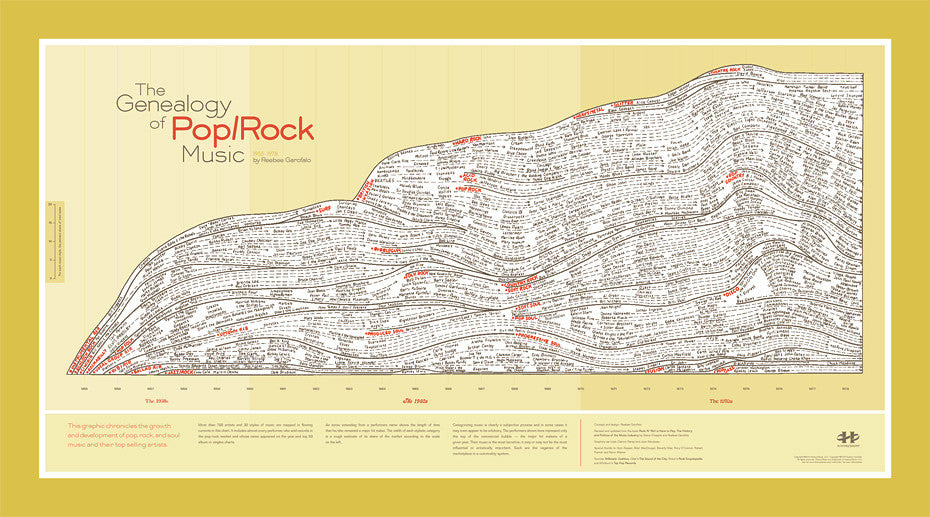 Genealogy of Pop/Rock Music
36" x 20"
Free U.S. Shipping
Reebee Garofalo's Genealogy of Pop/Rock Music chart has been praised by scholars and fans alike. The chart chronicles the growth and development of pop/rock music and its top selling artists.
Covering the time period from 1955 to 1978, more than 700 artists and 30 styles of music are mapped in currents flowing from left-to-right. For each performer, the length of time that he/she remained a major hit maker is provided. The overlapping streams allow you to compare the longevity and influence of multiple artists for the same time period. The birth and genealogy of each stylistic category is presented, along with an estimation of its share of total record sales.