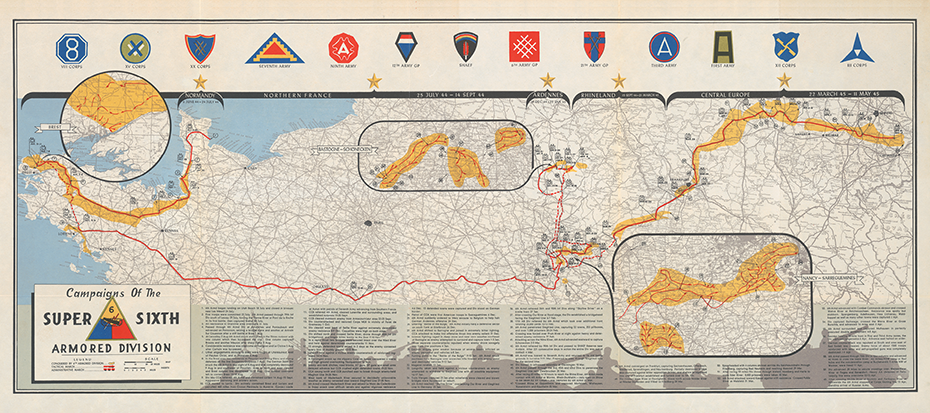 6th Armored Division Campaign Map
36" x 16"
Free US Shipping
Campaigns of the Super Sixth 6th Armored Division during World War II is a stunning visual history of the division during the war. Along with the detailed map showing the march of the 6th Armored throughout France and Germany, it has a set of military corps, army and army group badges at the top. At the bottom is a complete description of the essential movements and actions from initial landing to the end of the war.
The 6th Armored Division landed on Utah Beach in Normandy on 18 July 1944 and spent 272 days in combat in Europe during World War II. The division fought in the Normandy campaign, Northern France, Rhineland, Ardennes-Alsace and Central Europe campaigns.
Our reproduction prints are crafted from selectively chosen original maps. Each original is scanned on a high-resolution, fine-art scanner and precisely restored by hand. The graphic is printed on professional-grade matte paper using vivid, archival inks. It is carefully hand-rolled in tissue paper or plastic sleeves and mailed in heavy-duty tubes or boxes.