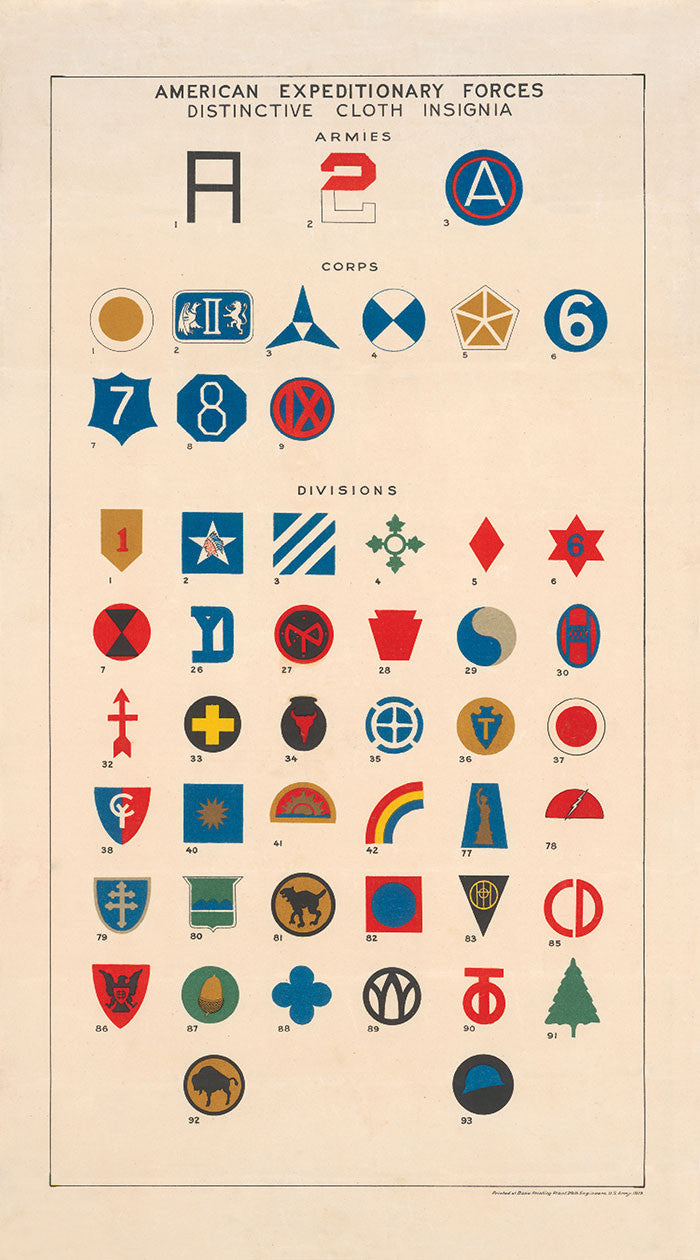 US Army Divisions in World War I
15" x 27"
Free US Shipping
Displays the insignia of the armies, corps and divisions of the US Army in World War I. Each unit is represented by a full color badge that was worn on the uniform by soldiers of that unit. The various symbols and letters found on the badges often represent short histories of each unit. (Original title: American Expeditionary Forces Distinctive Cloth Insignia.)
This is a reproduction print. Our vintage infoart collection is our attempt to give new life to forgotten classic data graphics. Each print is crafted from an original that has been scanned at a high-resolution and carefully restored.